Wednesday mornings 9.30 – 10.30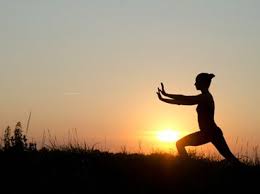 Brancepeth Tai Chi Exercise Club for health was founded in 2015 for those seeking gentle exercise to improve physical and mental health, reduce stress and tension, improve balance, co-ordination and posture. We meet at Brancepeth Village Hall every Wednesday morning 09:30-10:30. Classes are performed in a relaxed and friendly environment for beginners and improvers of all ages and abilities. Classes include: warm up exercise, form, qigong, and zhan zhuang mindfulness wind down exercise. All proceeds are donated to local charities.
Internal Styles taught: Yang
Qigong systems taught: Ba duan jin (8 pieces of brocade), Shibashi Set I (Standing/Seated) + Sets II & III, Five Animal Form, Zhan Zhuang, Simply Tai Chi Form
Other aspects taught: Fan Form
Group Contact:  Deborah Chapman, Registered Tai Chi Instructor for Health – TCUGB (Tai Chi Union for Great Britain) – Phone: 07485026877
Want to catch a bus from the Village? click here for live bus arrivals and departures to and from the village – type Brancepeth Village into the search bar.