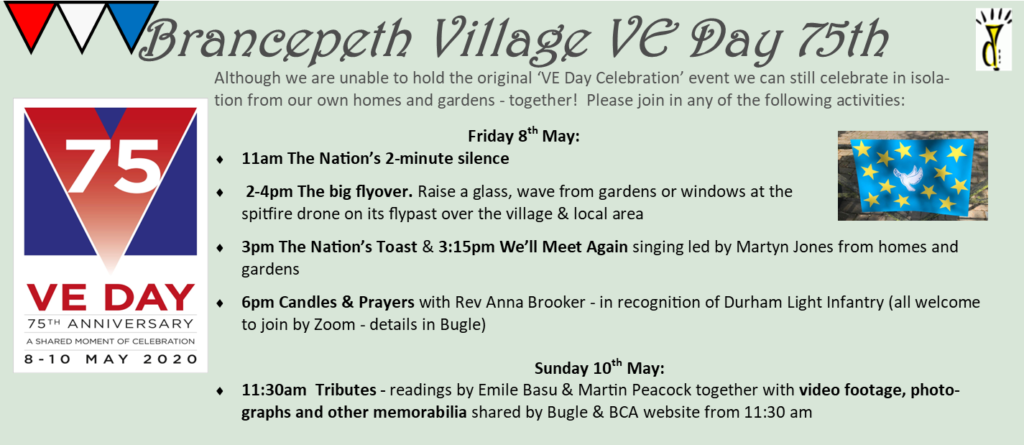 Our village VE Day film
8/5/20 The Close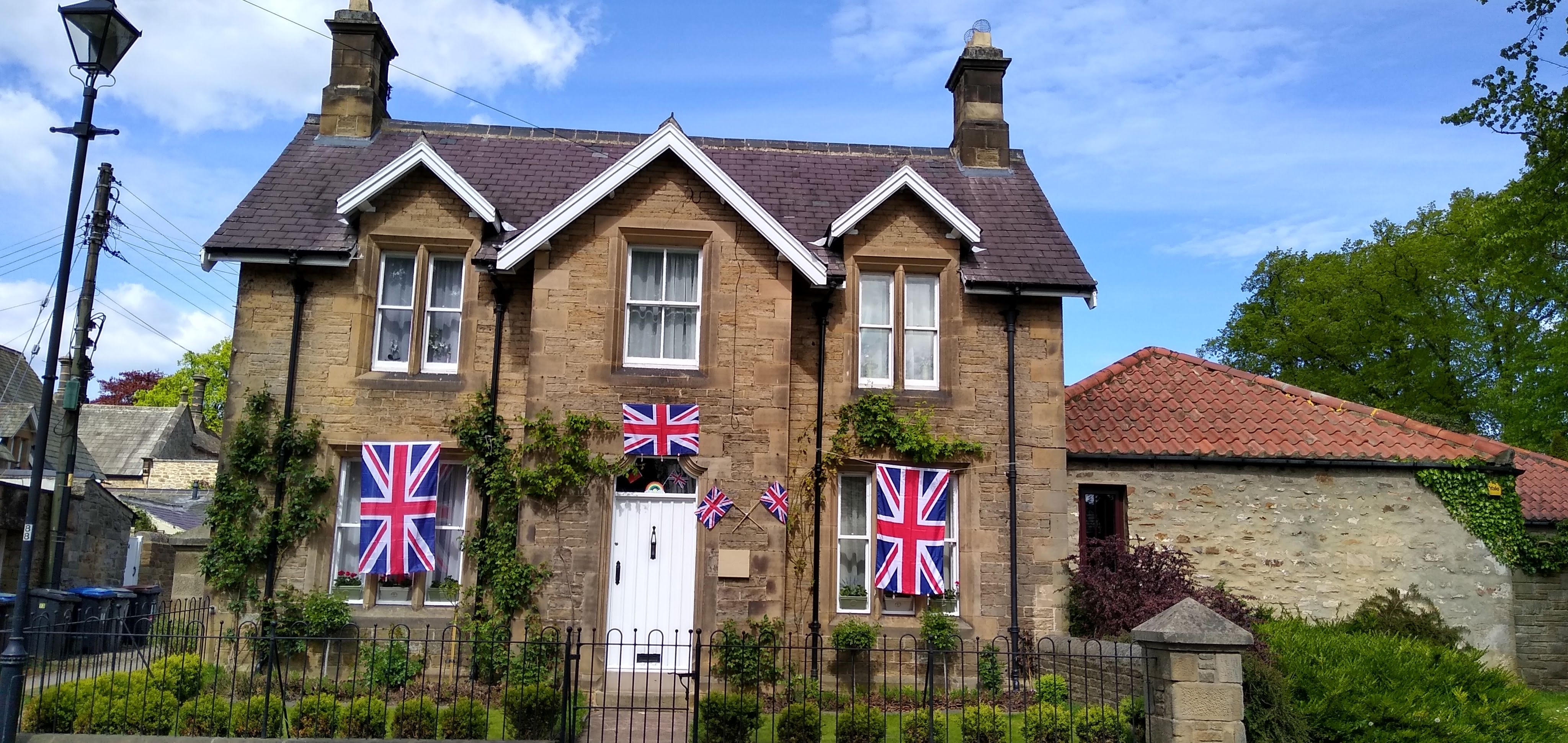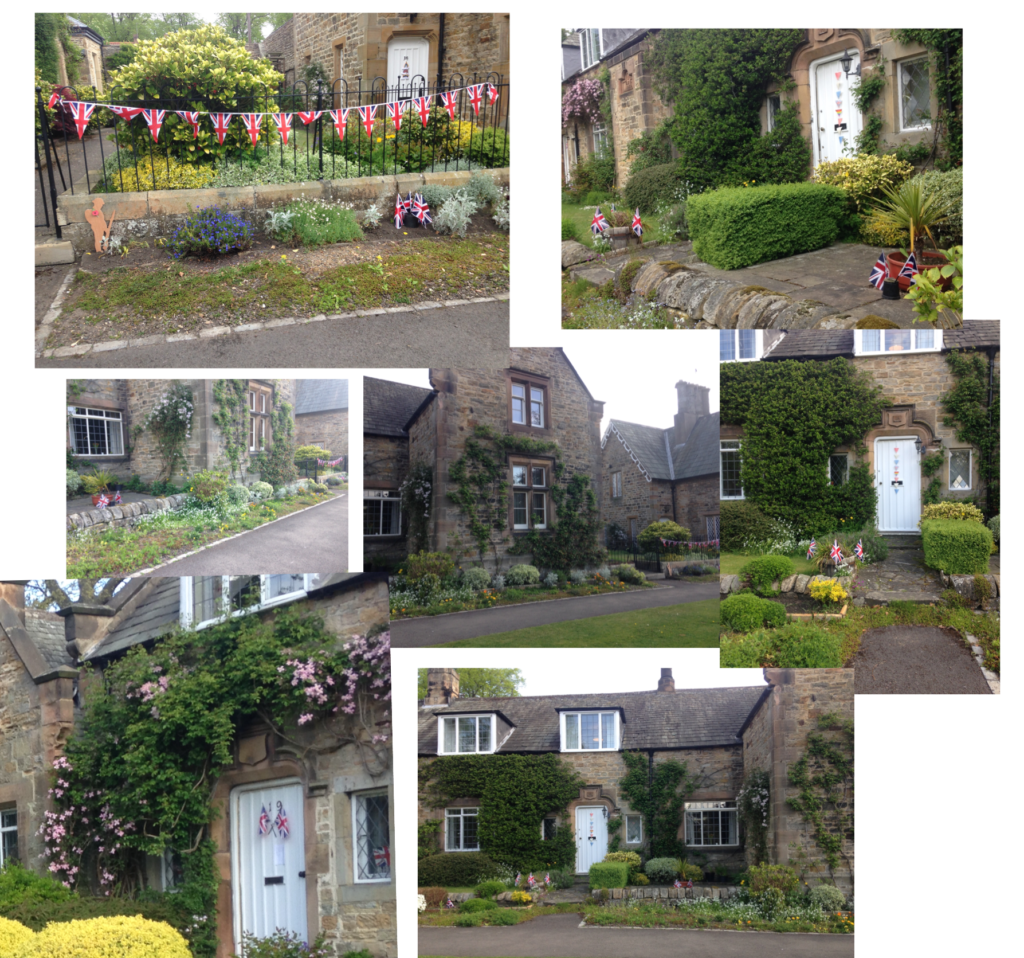 8/5/20 'The Village Allotment'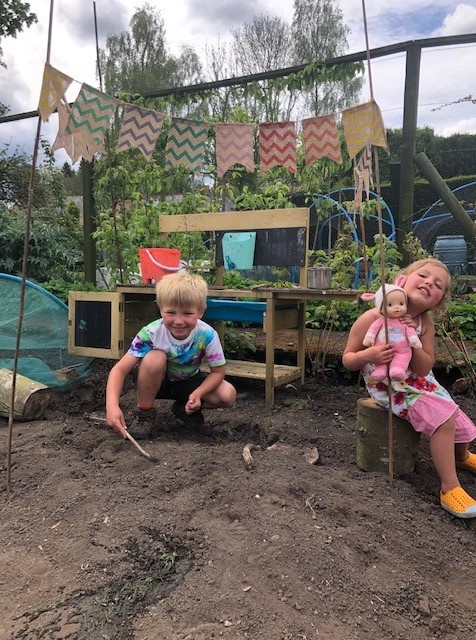 8/5/20 'The EU Flag in support of all' – homemade and very well done 'Station  House'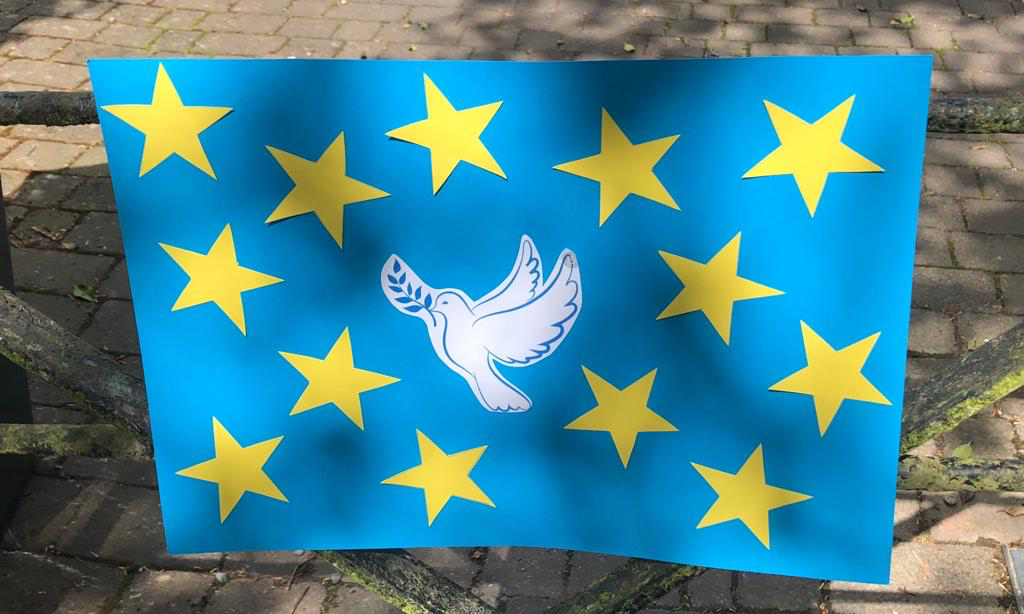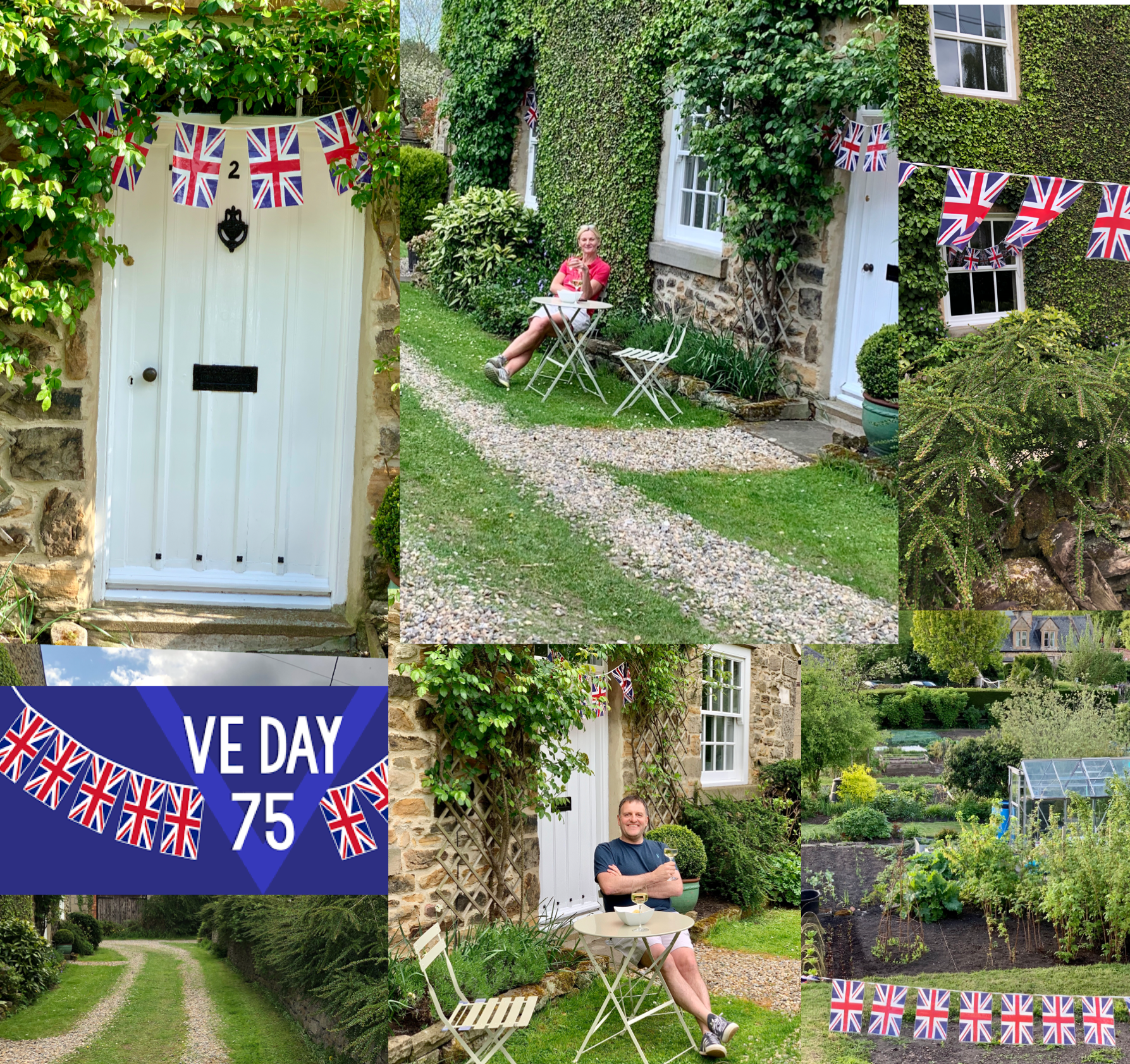 8/5/20 'Bastie & Arianna' 
8/5/20 'Josie at Stockley Farm' – always dressed for the occasion …fantastic!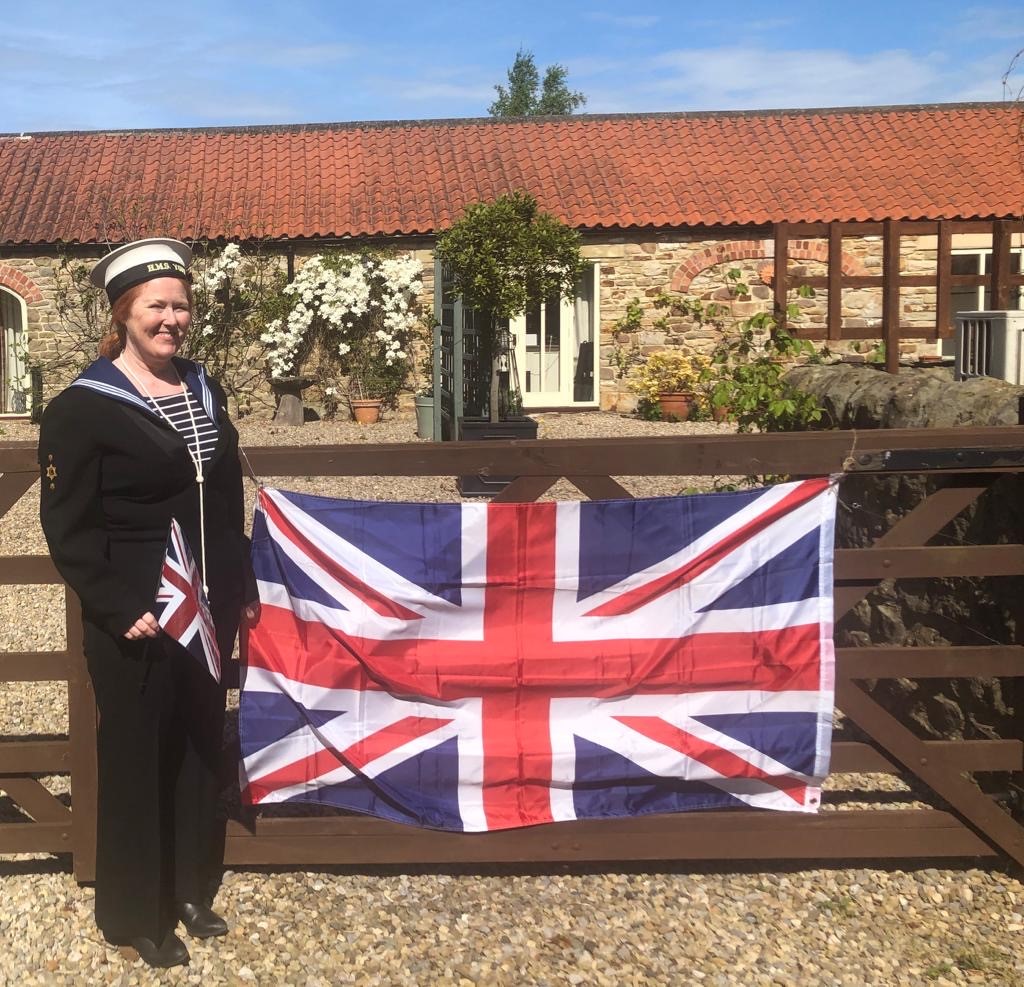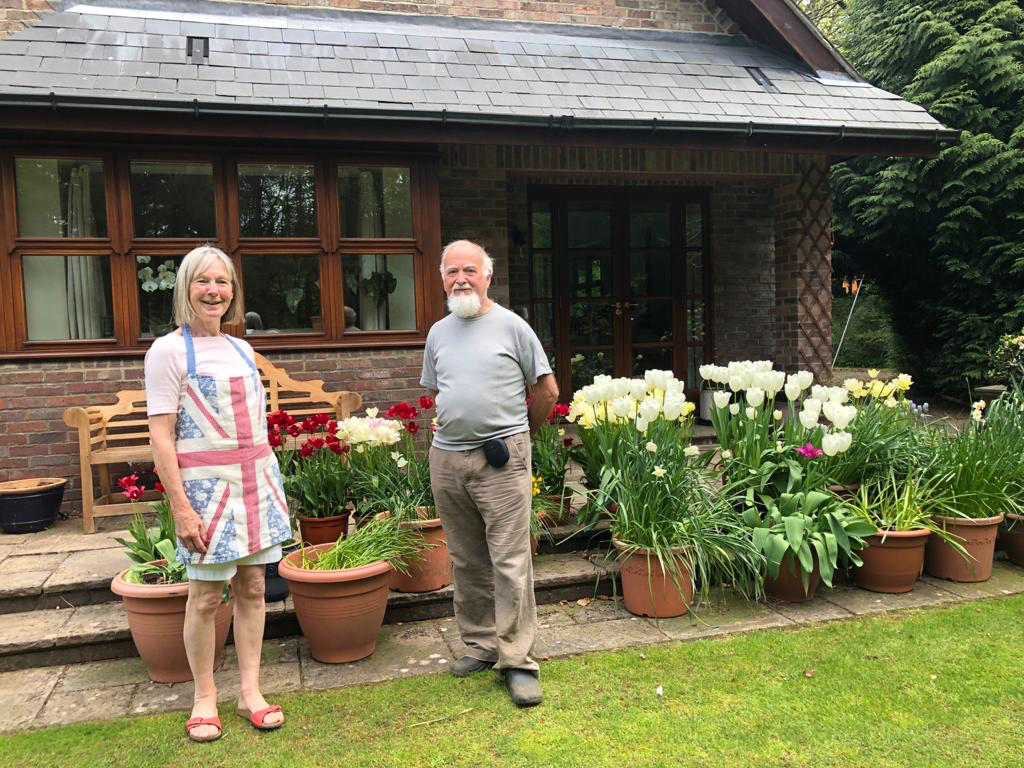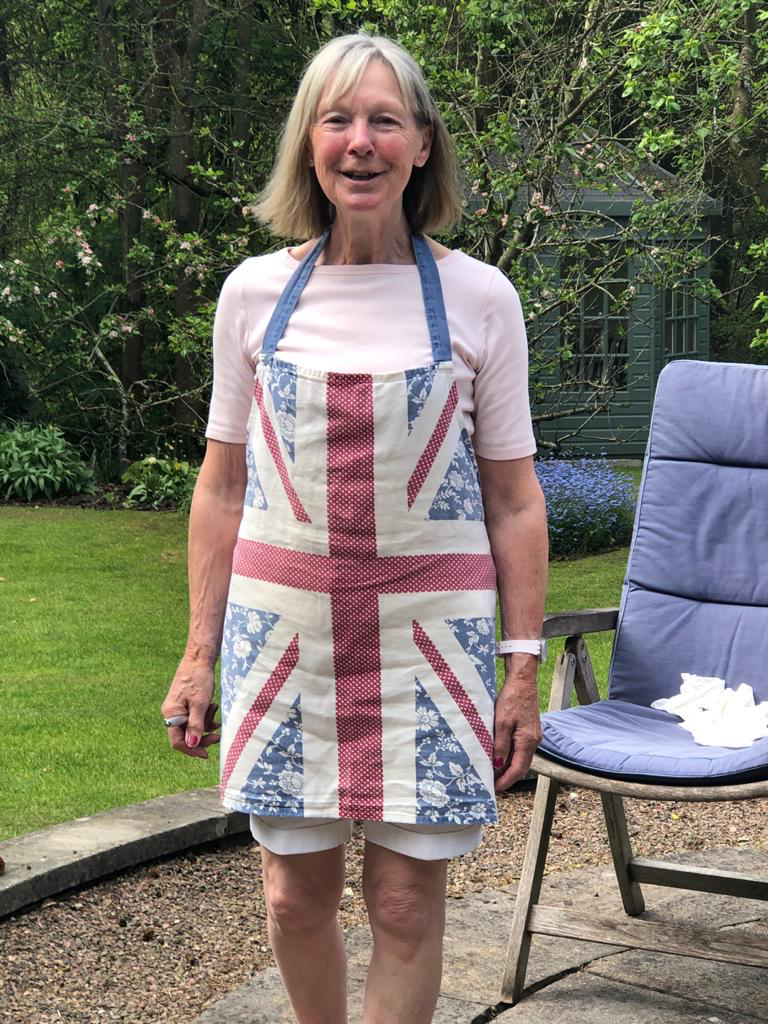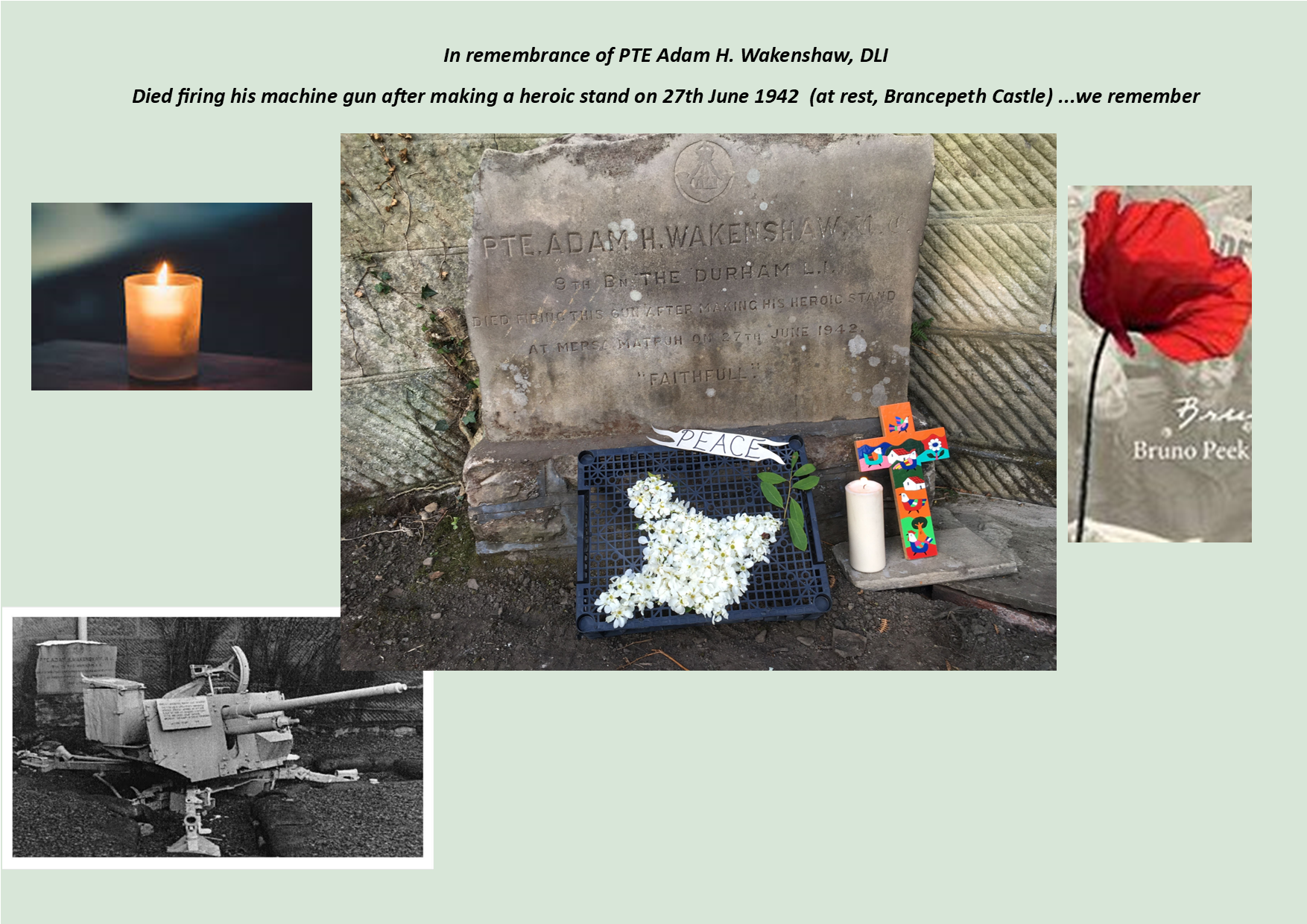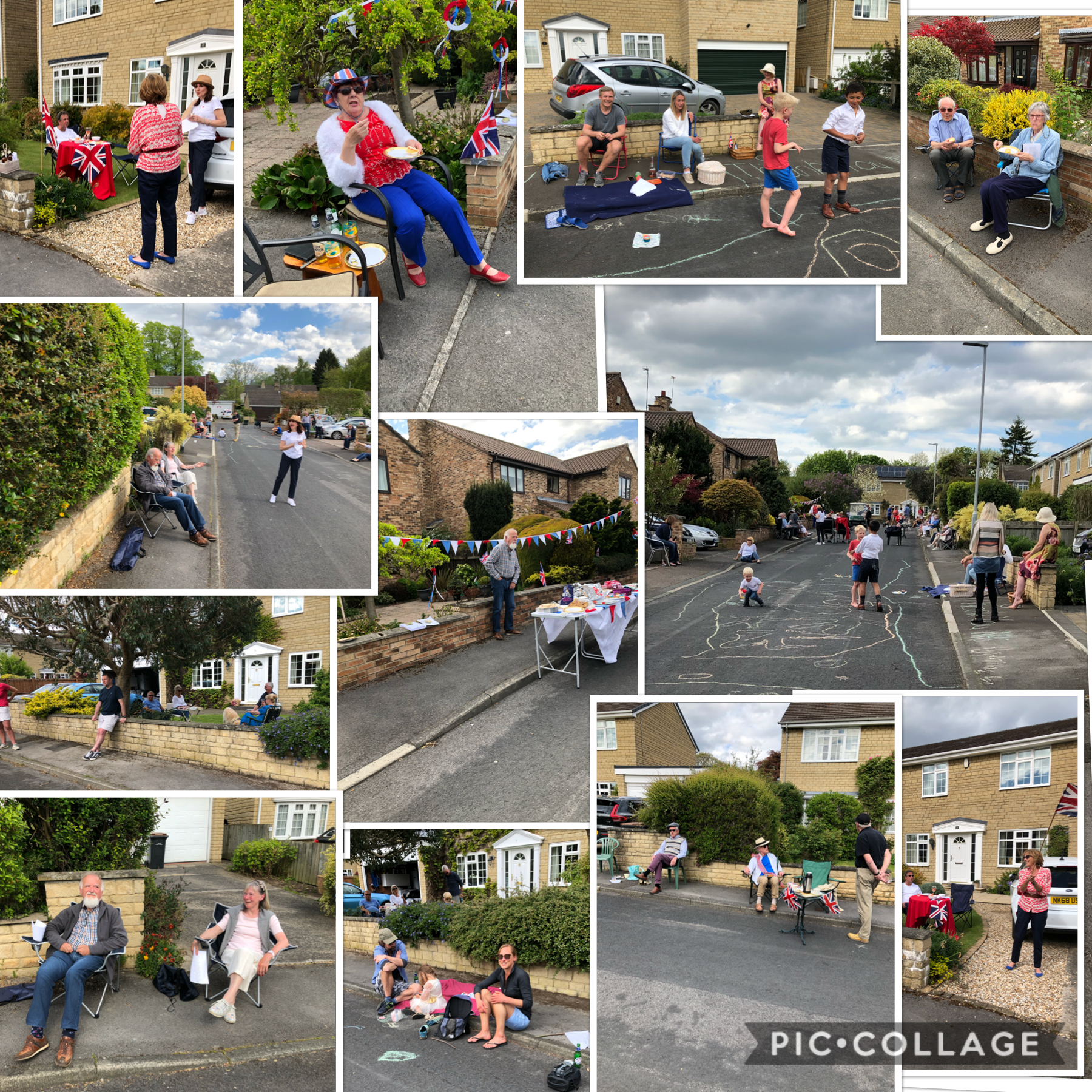 8/5/20 'Goodwell Lea – together – but apart'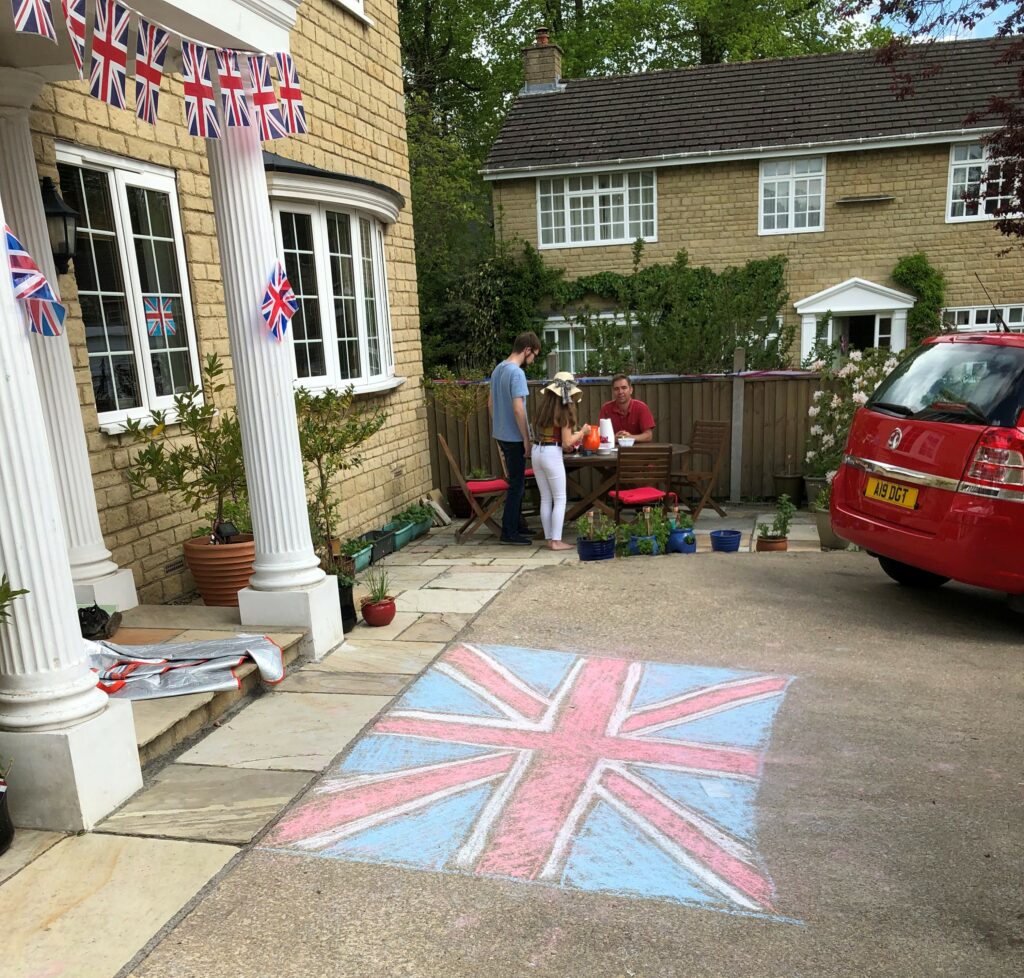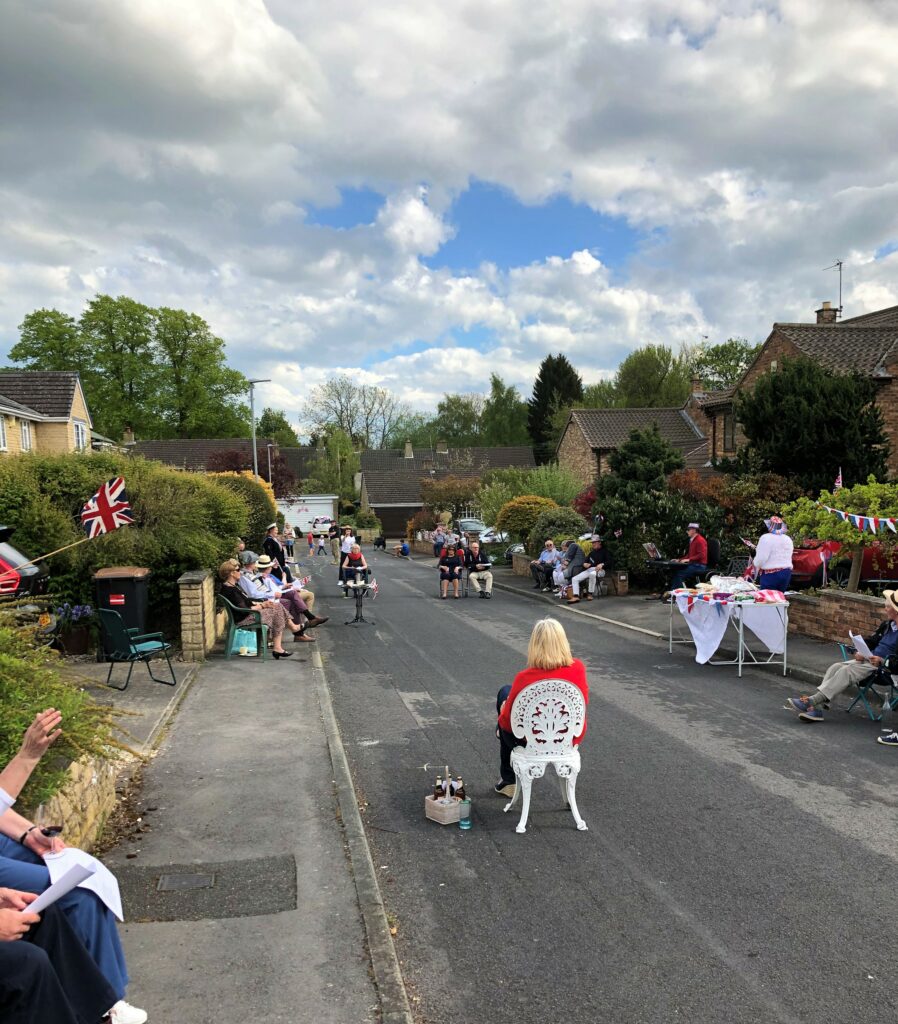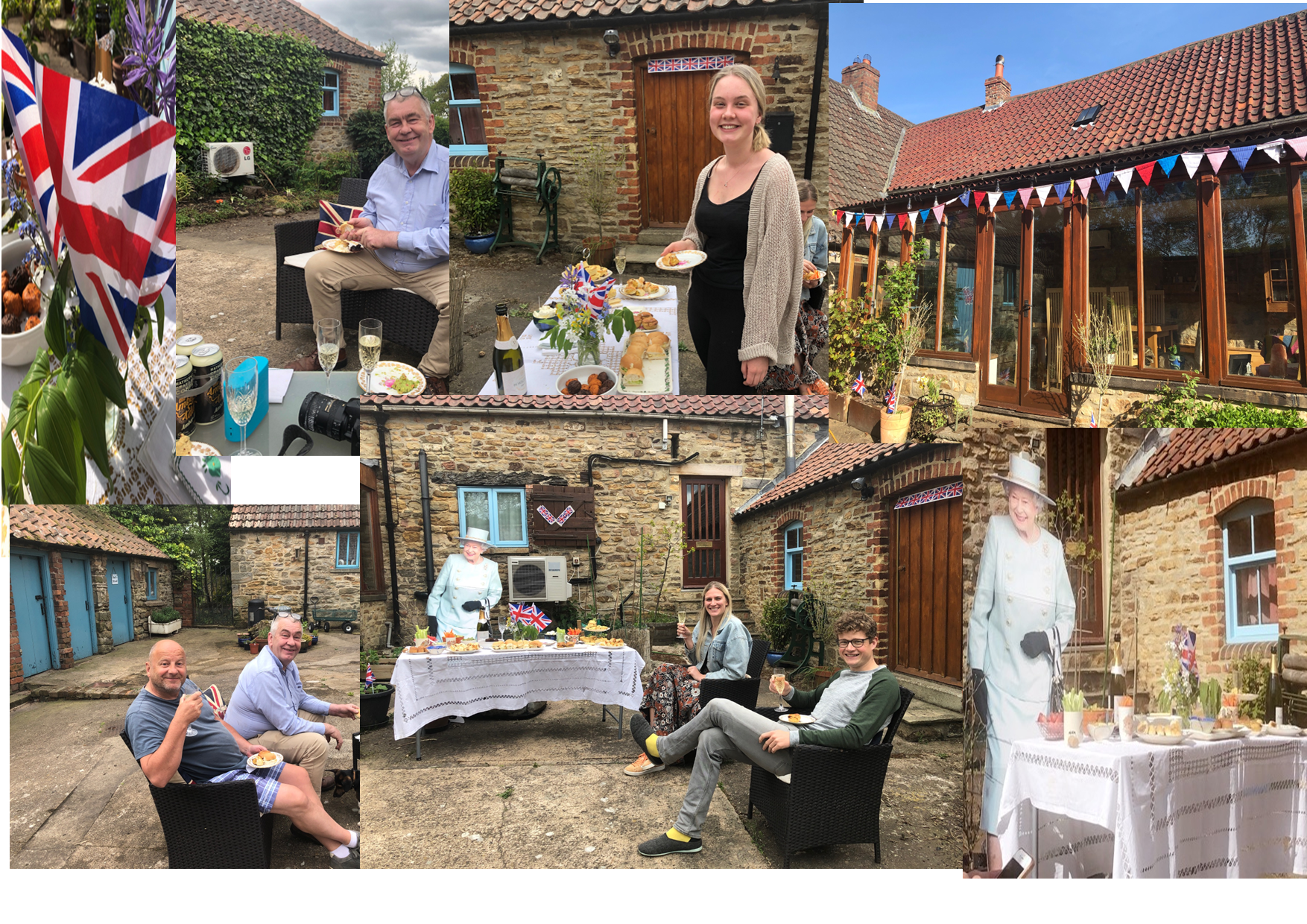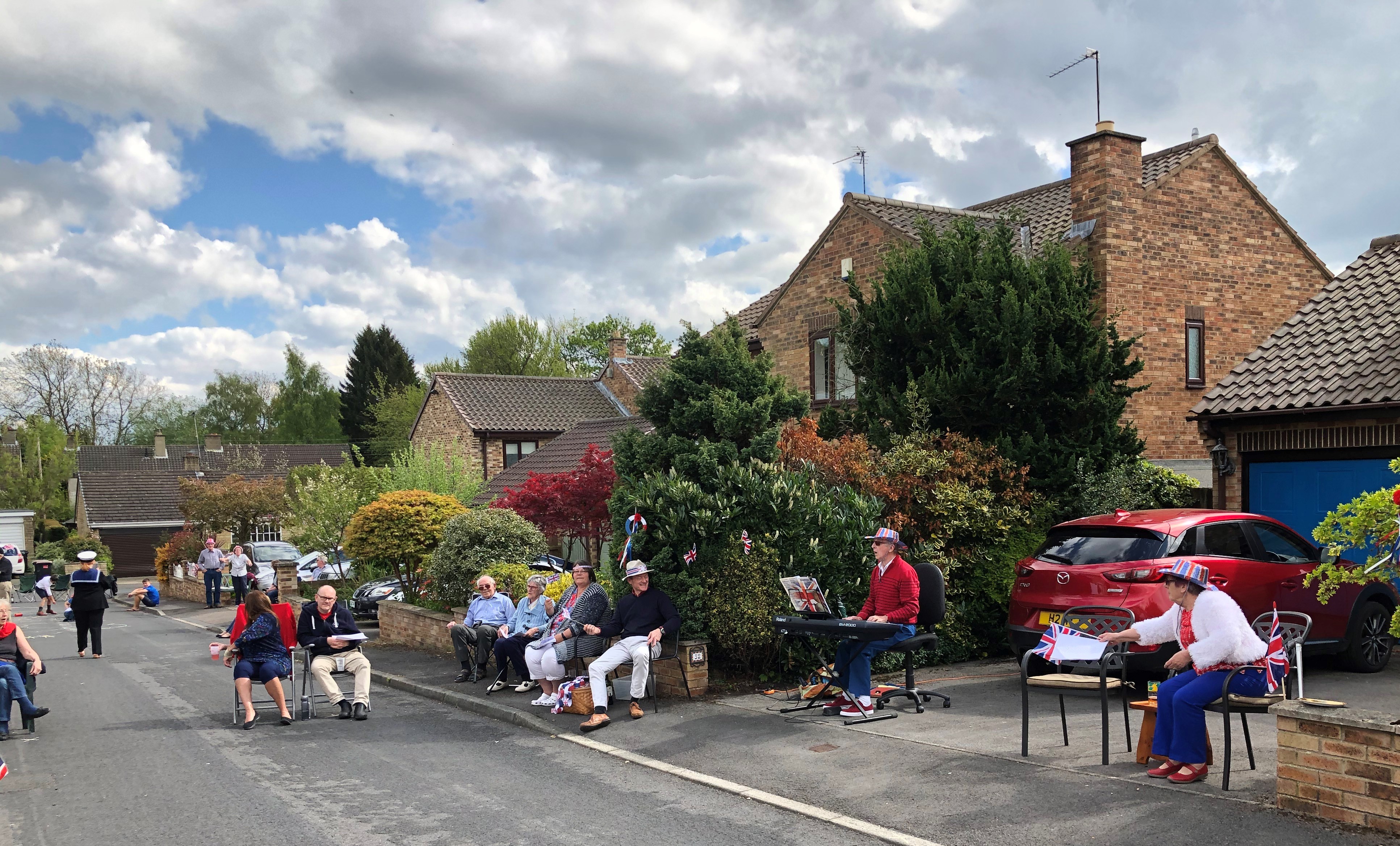 8/5/20′ Goodwell Lea – 'We'll meet Again …thank you Martyn & Christine …(we hope so!)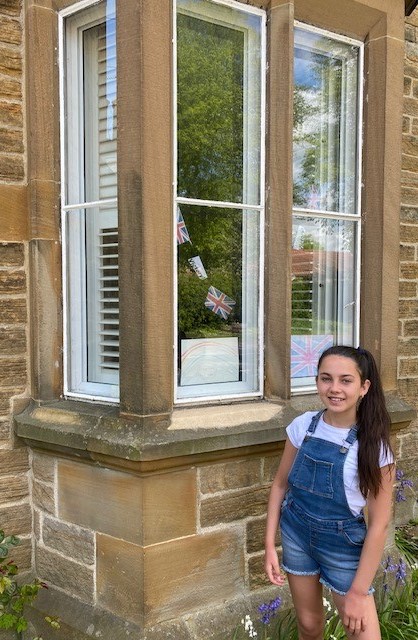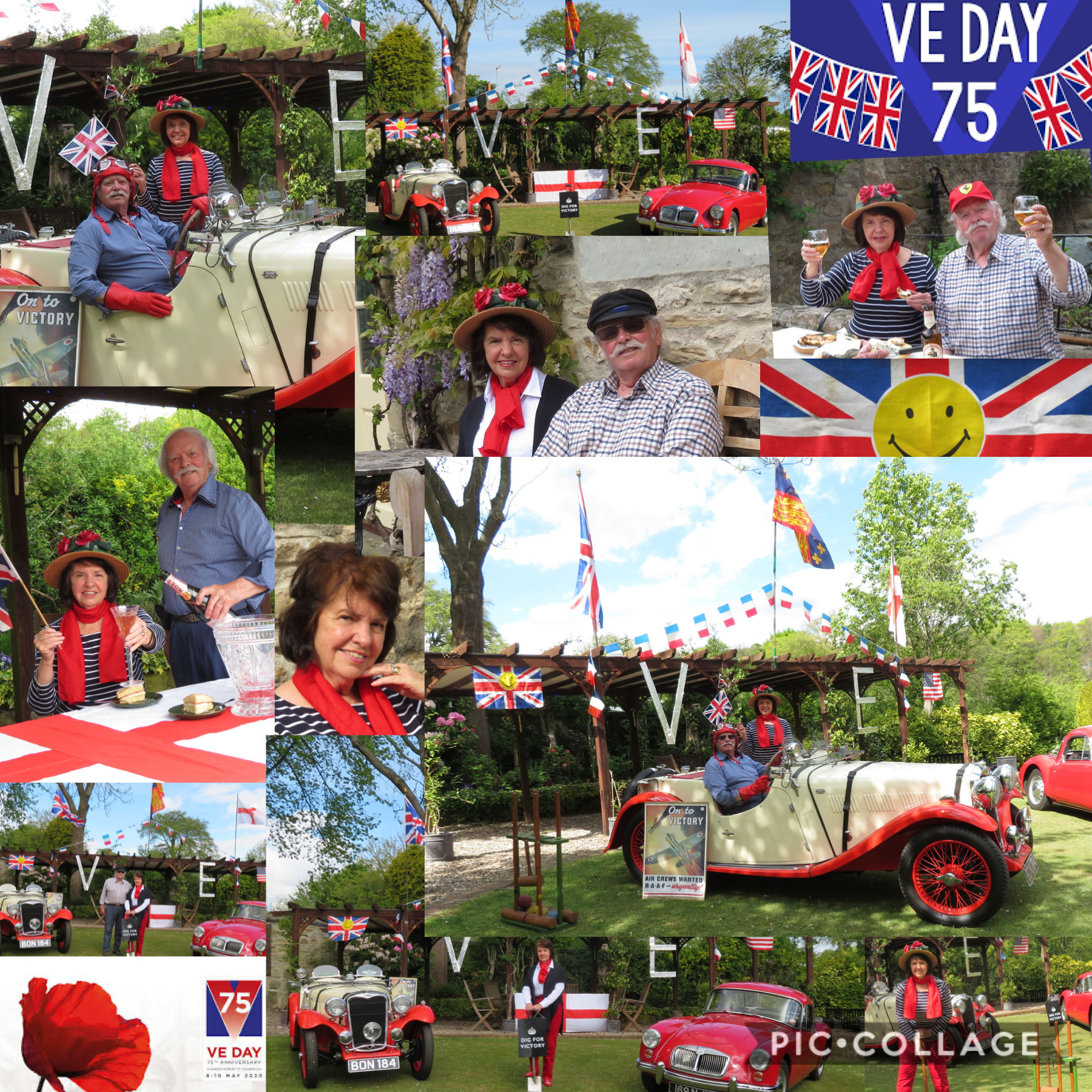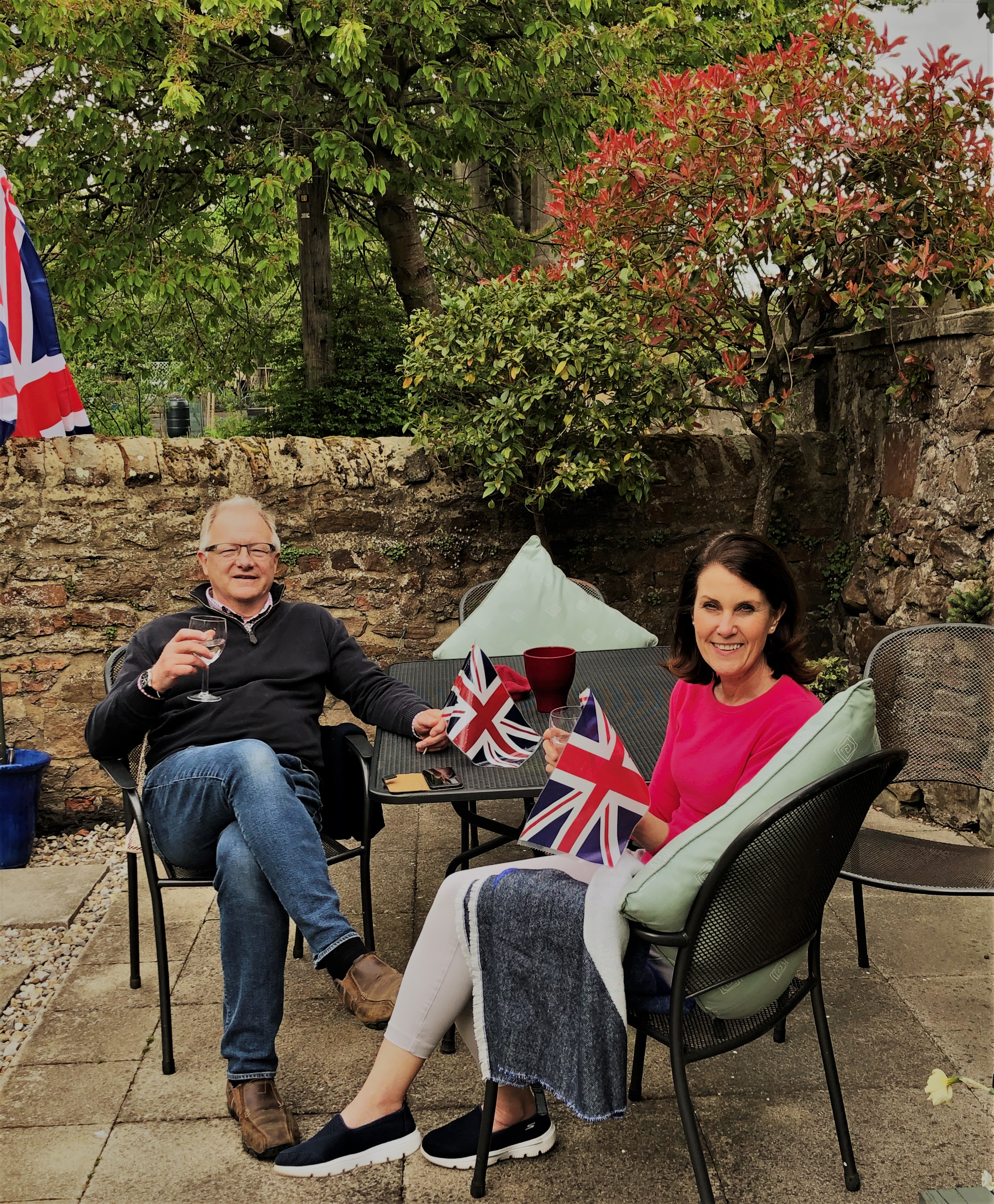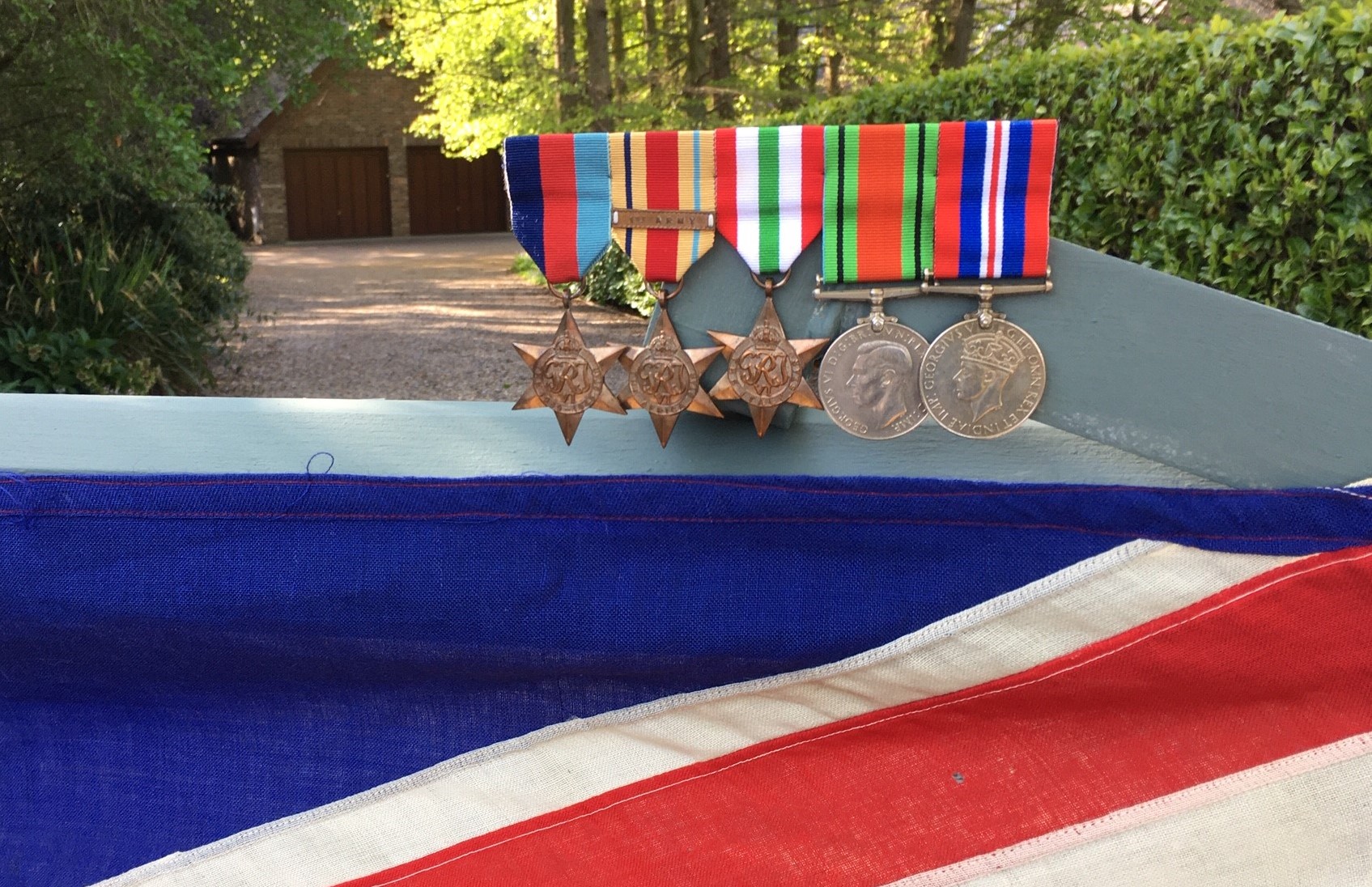 8/5/20 'The Copse' …ready for their household's 3pm 'The Nation's Toast'
Help for Heroes Fundraiser – 65th Commemoration Event (2010) remembering everyone on all sides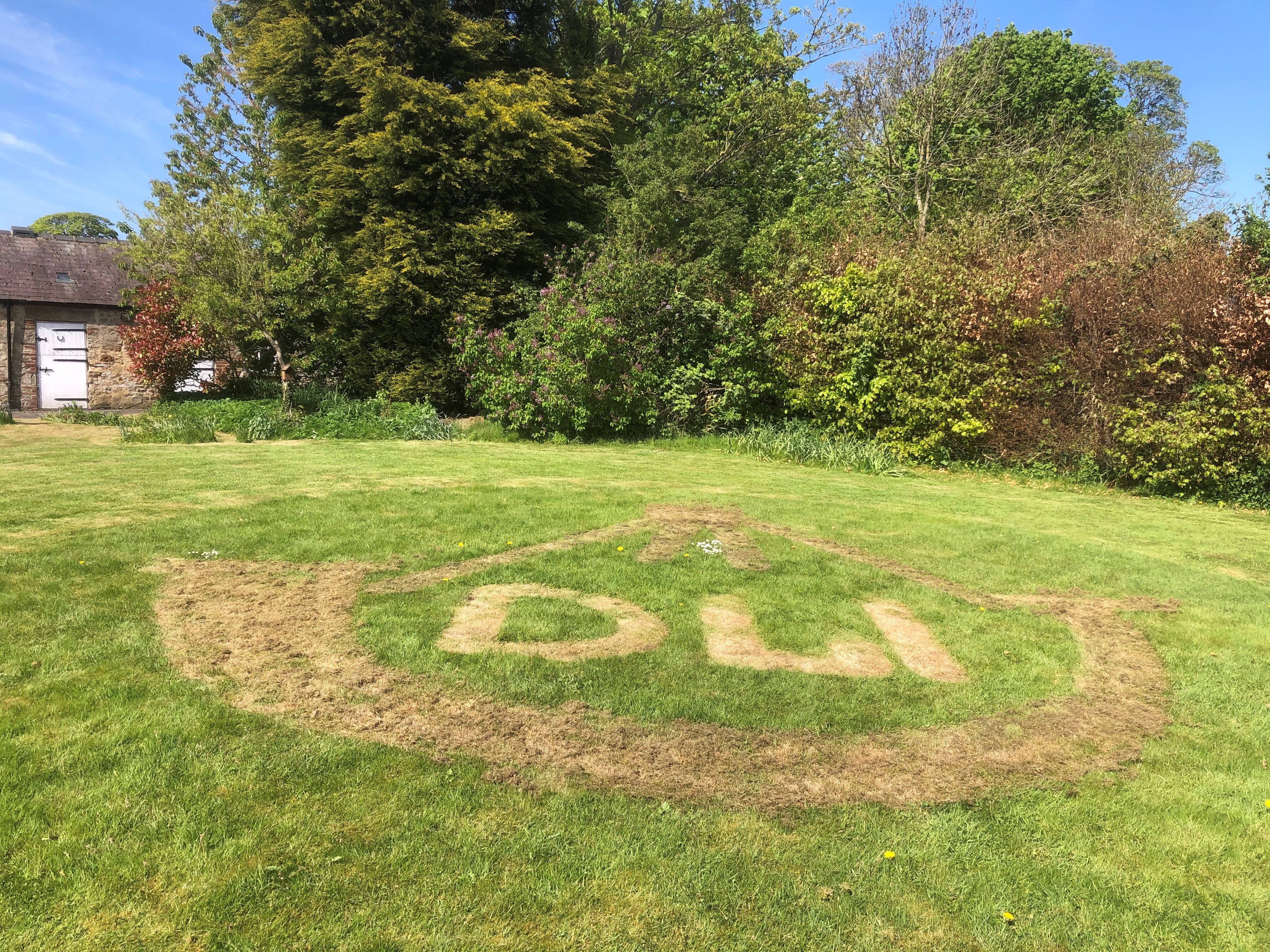 6/5/20 ….The Decorations are going up! 
Want to catch a bus from the Village? click here for live bus arrivals and departures to and from the village – type Brancepeth Village into the search bar.